In Threads "Orange Justice" LP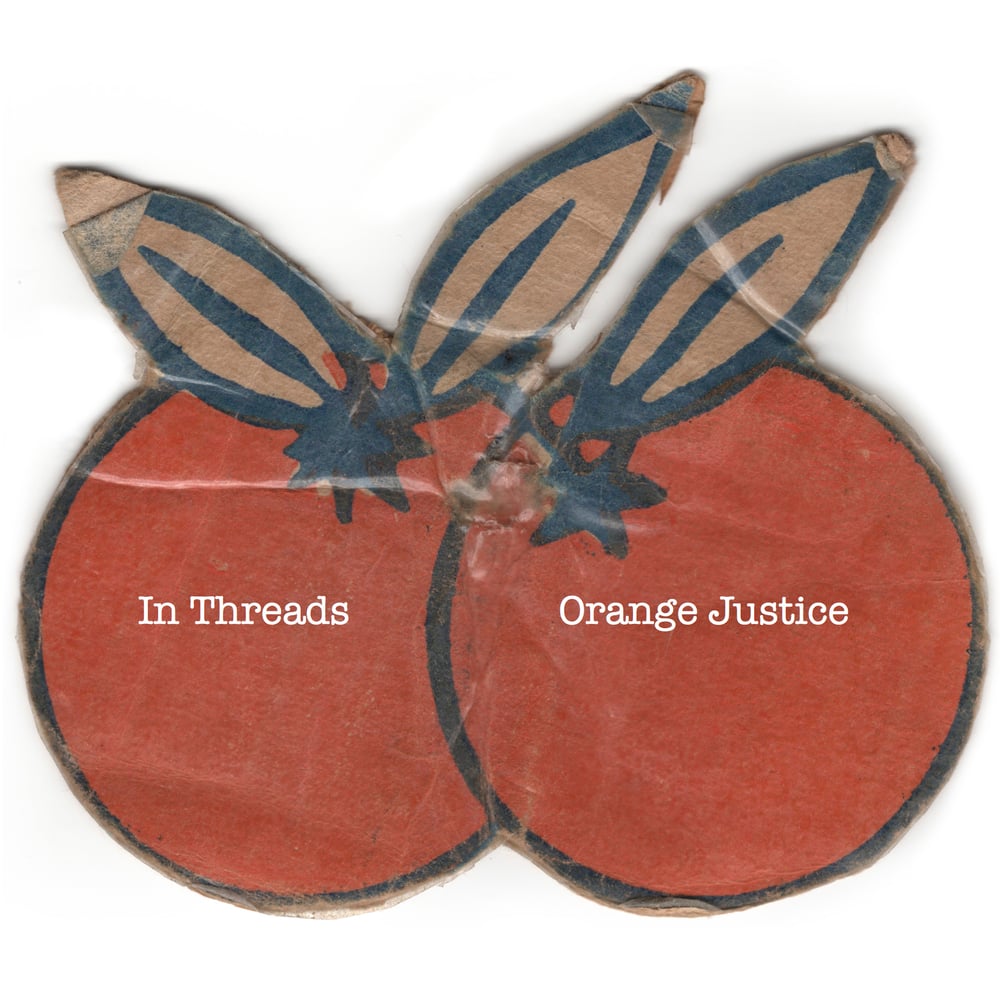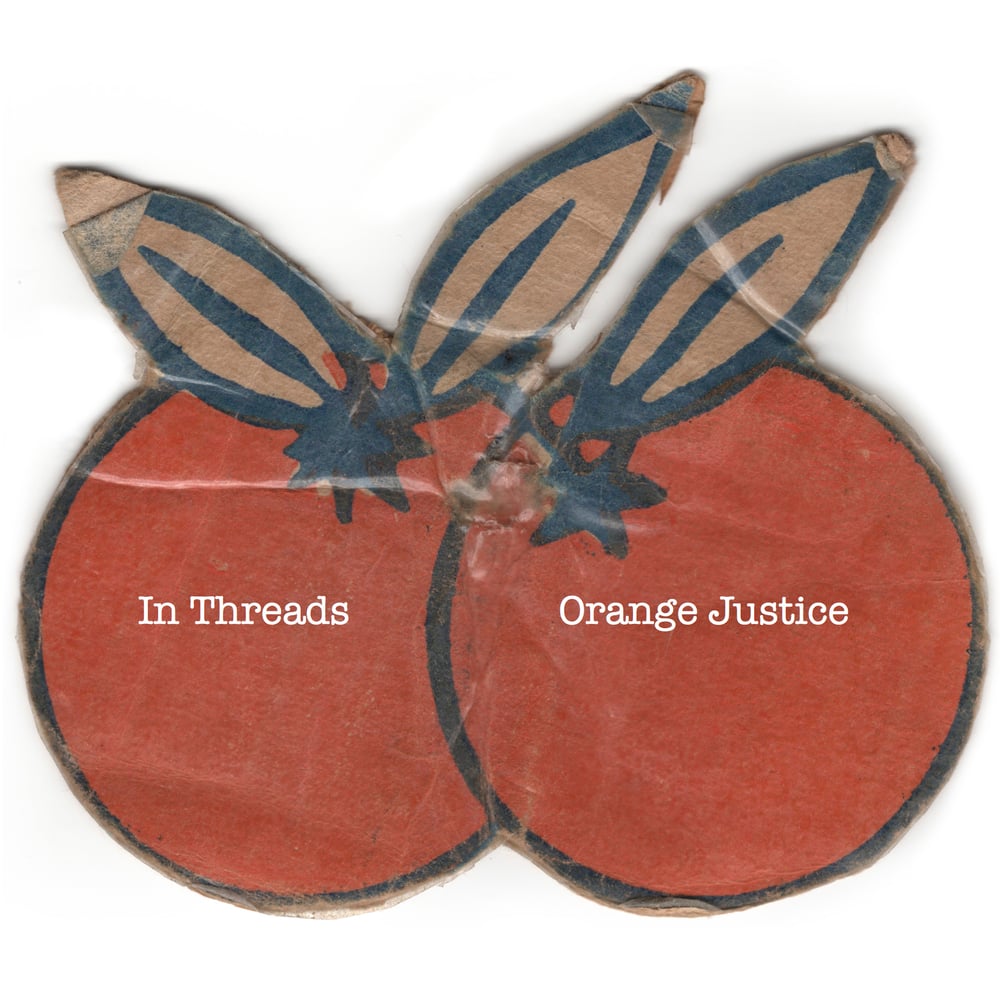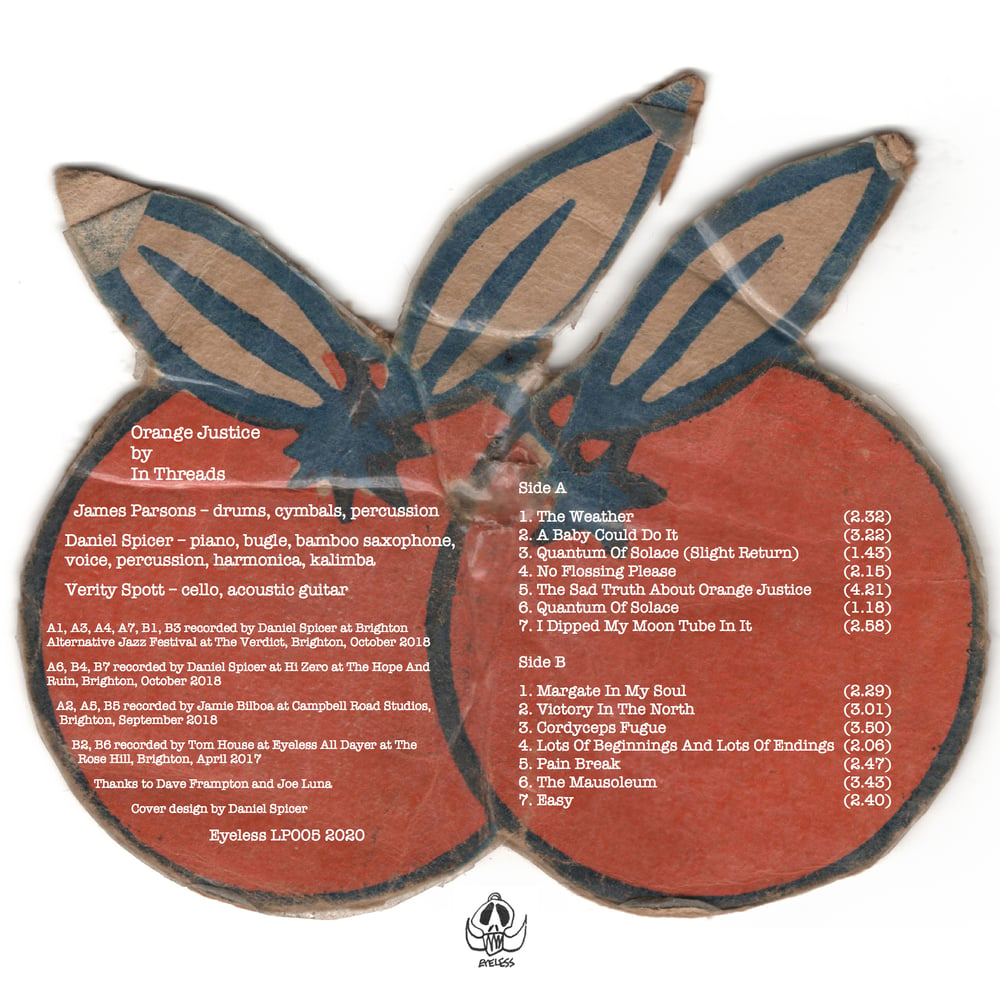 The debut album from In Threads "Orange Justice" has arrived, featuring improvised and spontaneous compositions that skirt around the edges of free jazz, psychedelia and outsider music. These pieces are joyful and exuberant one minute and deep and contemplative the next. The instrumentation is as free as the music featuring piano, bugle, bamboo saxophone and kalimba by Daniel Spicer, cello and acoustic guitar by Verity Spott and James Parson's scattering restless drums. The Wire says:
"One in a while a piece almost swings - albeit always preceded or succeeded by baggy clatter."
The Brighton-based trio of James Parsons, Daniel Spicer and Verity Spott first jammed together on November 1st 2014. The dozen short improvisations recorded that night were released by London-based Beartown records the following year as a limited CDr entitled In Threads.
Soon after, the trio began gigging around Brighton under the name In Threads. Since then, they have played at Brighton Alternative Jazz Festival, the Verdict jazz club, the long- running Safehouse improv night, the Hi-Zero series of contemporary poetry readings, an all- day event organised by Brighton-based label Eyeless records and at various other events and happenings, including a poetry/music event curated by Spicer at Café OTO in London.
Orange Justice, released on Eyeless records, is their first full-length record. Featuring both live and studio recordings, it highlights their light-footed, fun and informal approach to spontaneous composition. They hope you like it.