Peace For Old Ghosts "Sideways and Downwards" LP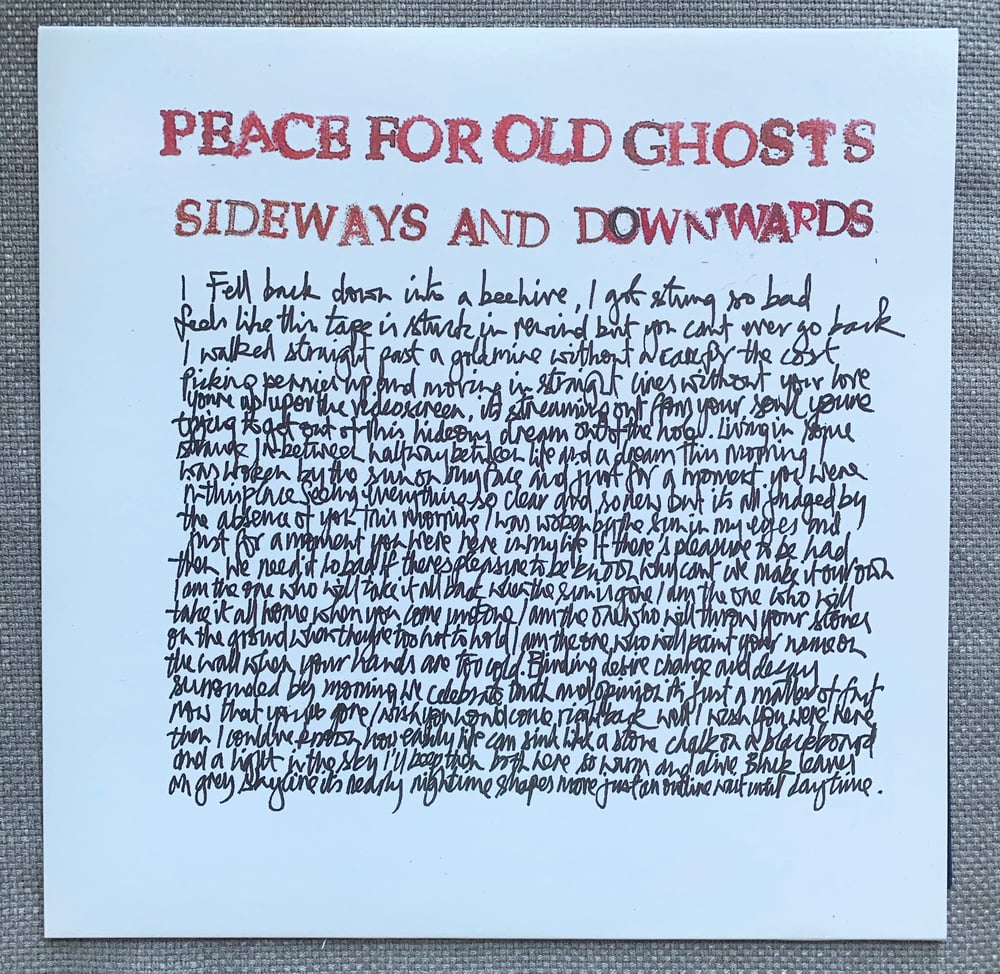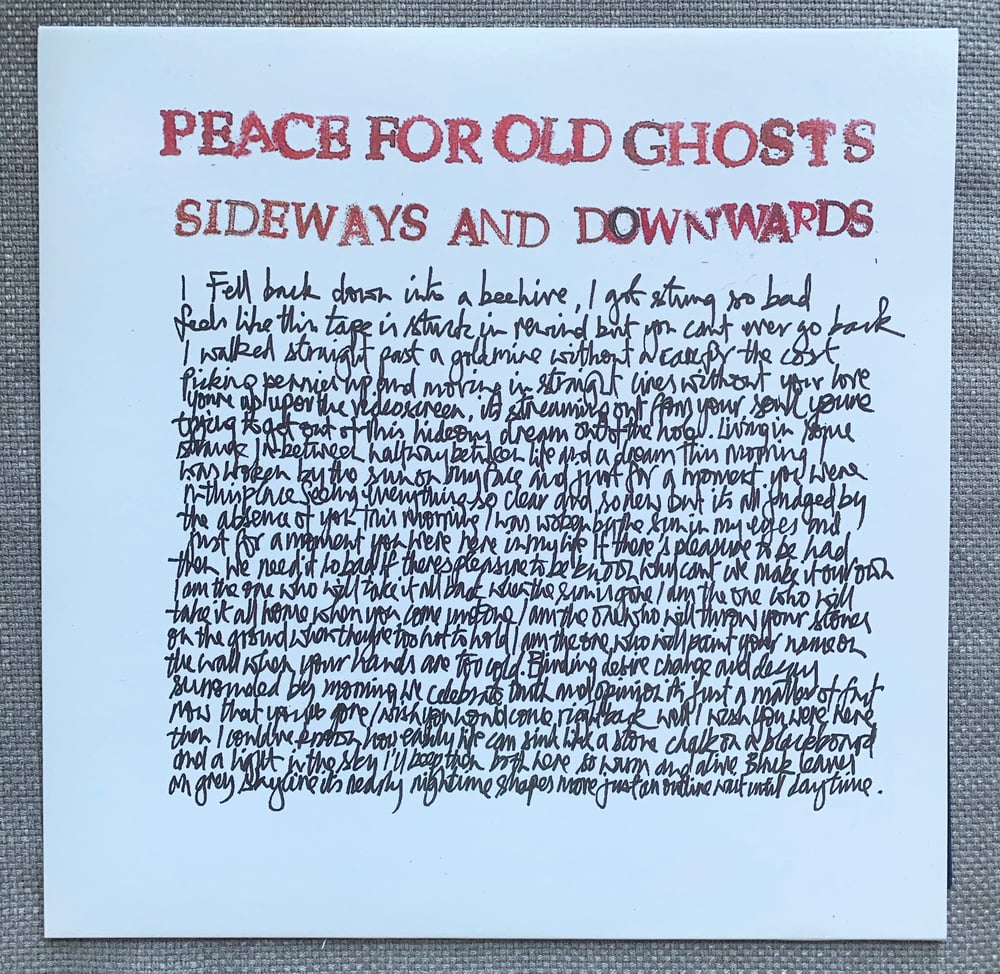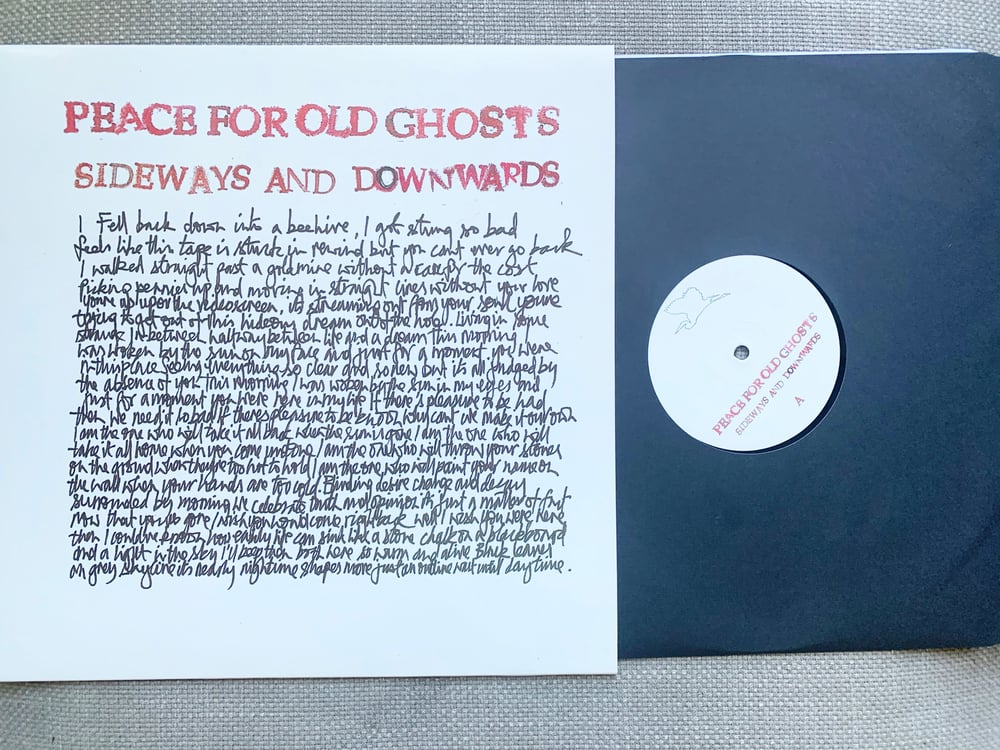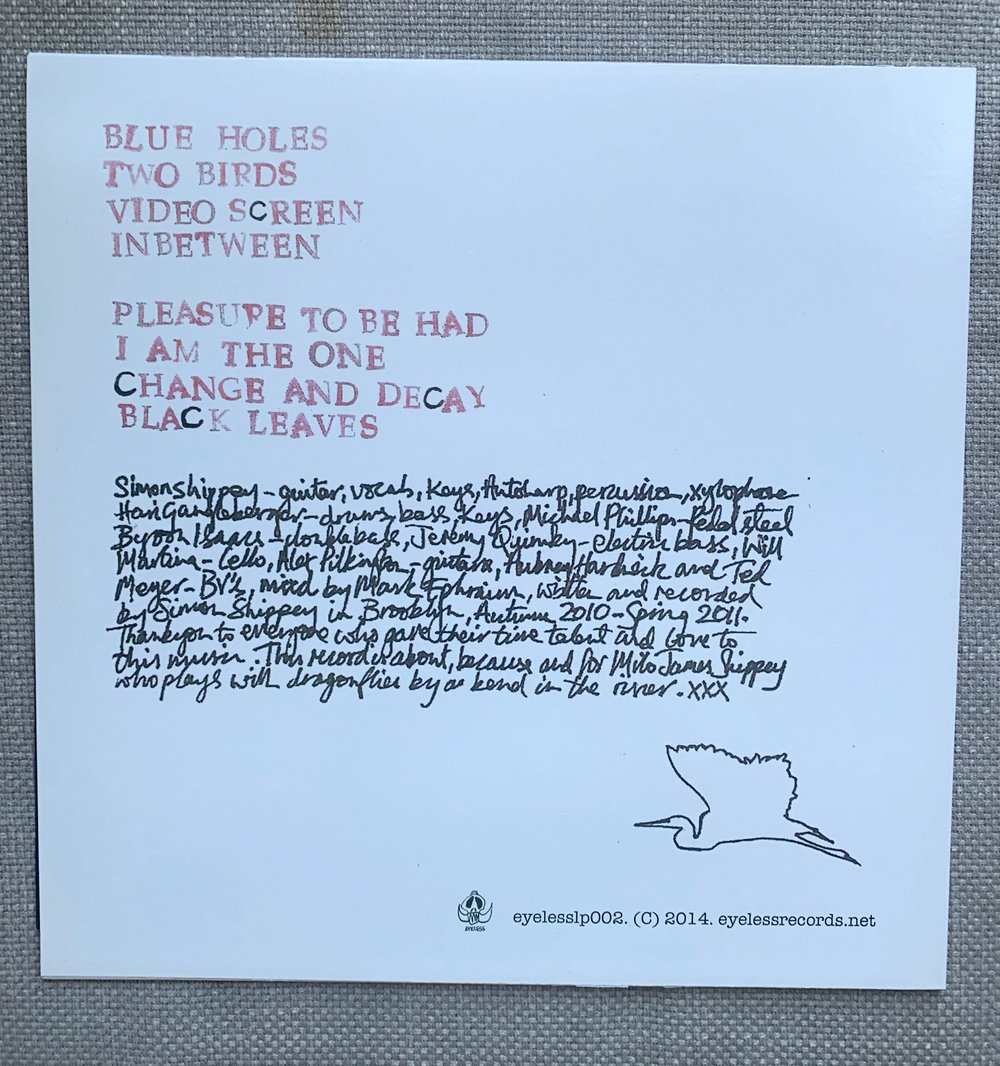 This deep and powerful cosmic folk album meditates on the intense grief that Peace For Old Ghosts architect Simon Shippey went through at the loss of his son to luekaemia. The album moves through phases one minute richly orchestrated and one minute stripped bare. Recorded and produced in Brooklyn, NYC the album features a wealth of talent as it navigates grief in a profoundly moving and powerful way.
Written and recorded Simon Shippey (Custom Blue) in Brooklyn and mixed by Mark Ephraim. Peace For Old Ghosts debut LP finally arrives after a trio of beautiful ltd CDR releases on Eyeless and self releases by Simon Shippey himself. Simon has managed to wrestle and discover great depths of beauty and sophistication in his songwriting. The production and ensemble of players manage to capture the mood perfectly as each sound counter balance precisely between pain and release. The albums drifts in and out of cosmic folk, song and deep cataclysmic crescendos.
1. Blue Holes
2. Two Birds
3. Video Screen
4. In Between
5. Pleasure To Be Had
6. I Am The One
7. Change and Decay
8. Black Leaves
Produced by Simon Shippey. Mixed by Mark Ephraim in Brooklyn, NYC.