Peace For Old Ghosts "Add To Story" CDR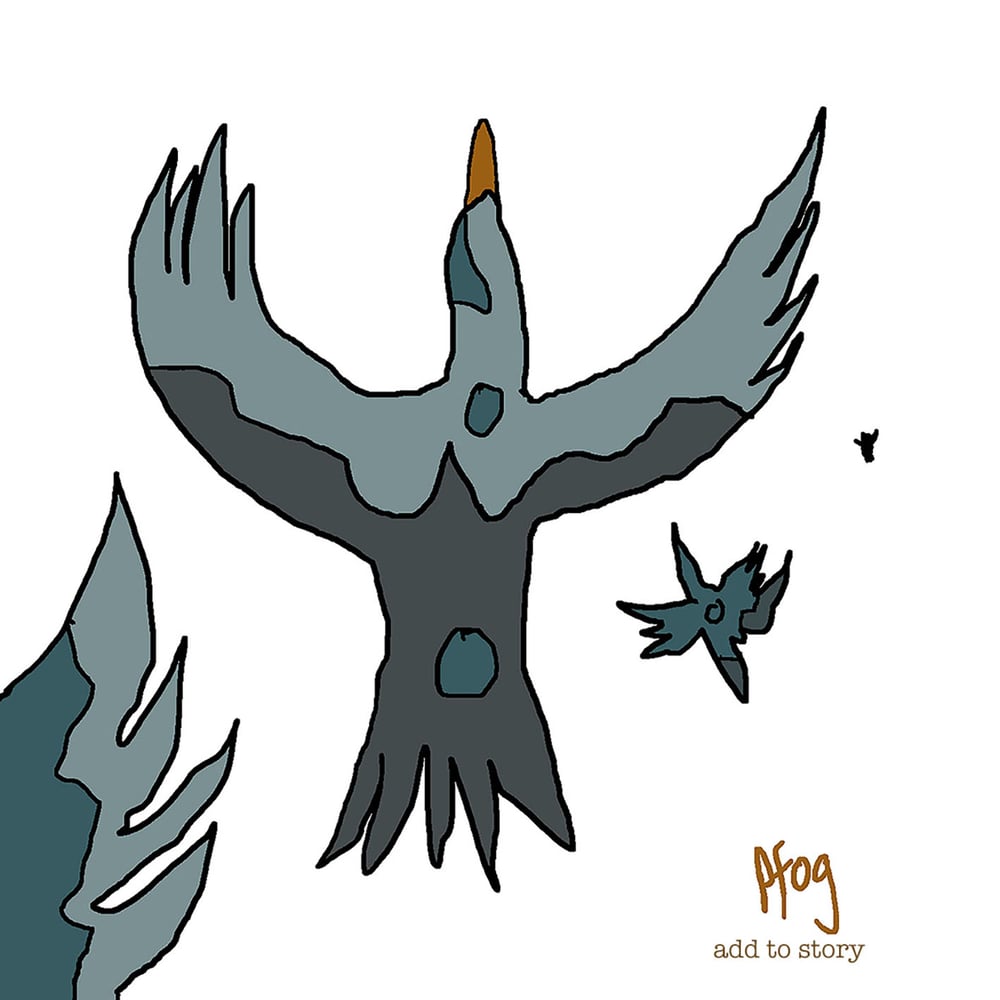 Simon Shippey's (Custom Blue/ Ed Vallance) long running project Peace For Old Ghosts has been part of the Eyeless Records family since the beginning releasing his first affecting and stripped back EP "The Likewise" in 2008. It is only fitting that ten years on Peace For Old Ghosts returns to Eyeless with his new collection "Add To Story" weaving together all the strands of his work into a unified whole feat. alt-americana, cosmic folk and some deeply immersive and beautiful ambient guitar passages.
It's something about the elements that make his work so special in particular the vocal delivery and the guitar motifs achingly raw and deep but with a sort of mystery to them. I fell in love with his music after hearing the first EP and I've never fallen out. Eyeless released his debut LP "Sideways and Downwards" a searing and powerful work on the process of intense grief recorded in Brooklyn with a wide range of musicians. Here Peace For Old Ghosts collects work from the last 10 years displaying his craft within the folk idiom and showing solo pieces the drifting epic closer "Timeless Now"as well as collaborative and lushly orchestrated work like "Conundrum" and "Just So You know". I hope you enjoy this stunning and exquisite album as much as I do.
PFOG - Add To Story
"Add to Story" is a collection of out-takes from PFOG, taking unused material from various sessions across different times and locations. Despite this, it manages to sit together as a cohesive piece as it never moves far away from the deep emotional place that each Peace For Old Ghosts song takes you to.
3 pieces here are improvised instrumentals featuring Belgian violinist Elien De Schryver, which lean towards a textured representation of Autumnal melancholy. They decay and float to the ground like golden leaves, decaying and never to be repeated.
"Dominion" is a collaboration with Mark Ephraim, a musician and producer who has worked with the likes of the New Pornographers and Au Revoir Simone, and who met Simon through their work with Ed Vallance in Brooklyn . The 2 came up with the concept of 'The Gift Shop', a musical project divisible by the number 3 (3 instruments, 3 voices, only 3 songs!).
"Conundrum" and "Just So You Know" were written in the aftermath of Simon's return to London after a decade in New York and feature the amazing talents of Jeff Mann (bass), Hari Ganglberger (percussion) and Dirty Roy (keys), all of whom definitely hold a place in the PFOG dream team. "Conundrum" looks at the changing nature of long term love and friendship over the years, and is accompanied by a video by visual and sound artist Carolina McPhail, that despite being made up of found footage, manages to weave a narrative in tandem with the song.
"Halfway Home" is a solo acoustic song, recorded in 1999 during the sessions for Custom Blue's album "All Follow Everyone". It was slated to be the title track at one stage, as an antidote to the intricate arrangements and production of the rest of the record, (and now takes that role on this collection, fulfilling the same function nearly 20 years later!)
"Statue in the Sand" is a fragment of a song, recorded on Simon's phone, and despite its brevity, still manages to hit an emotional mark and makes a great introduction to the record.
"Timeless Now" concludes the album in a gentle and meditative way, it's soundtrack sparseness being based around organ drones, guitar loops and a lilting piano figure.