M. Butterfly "Bughunt" 7" Lathe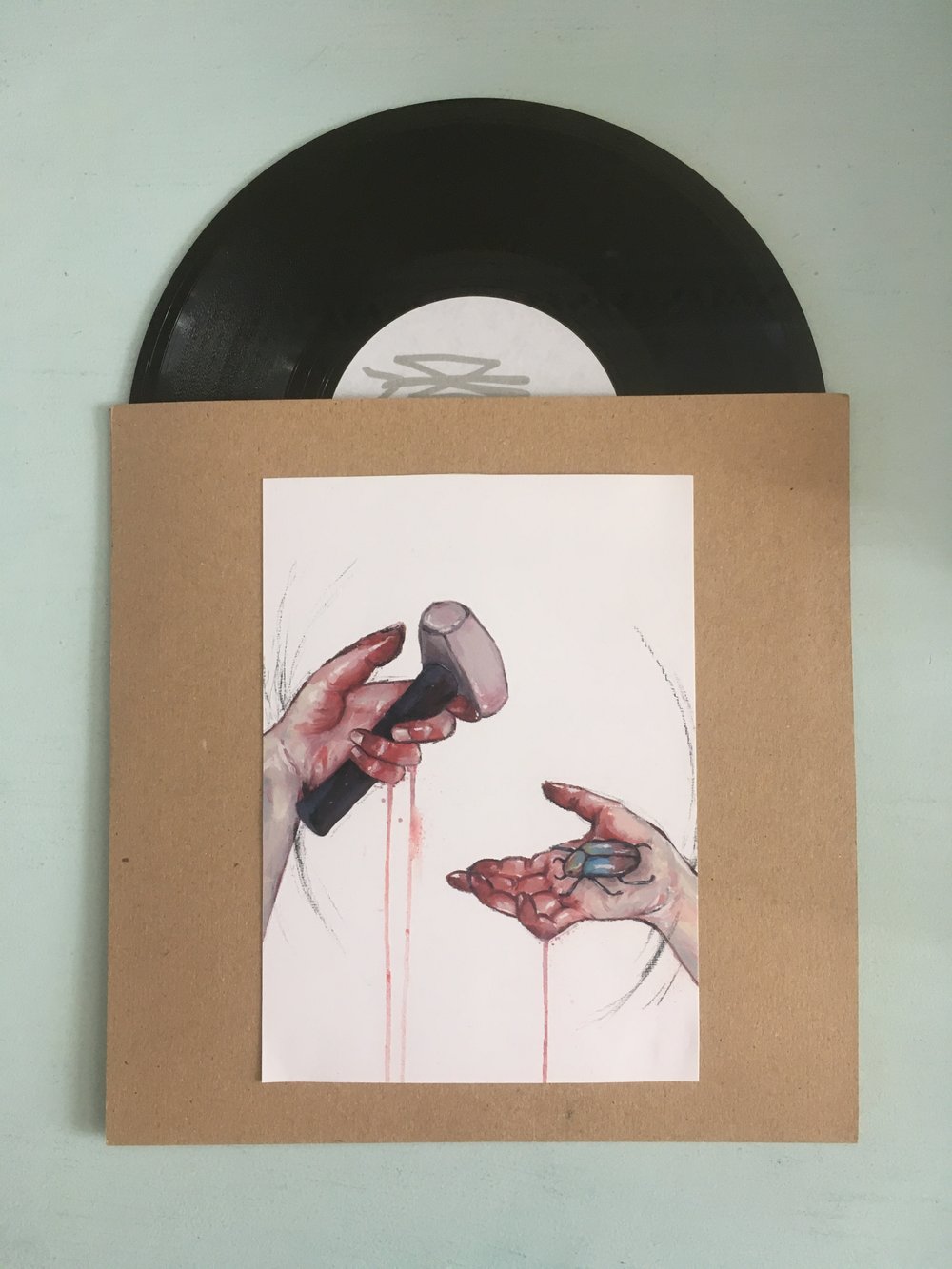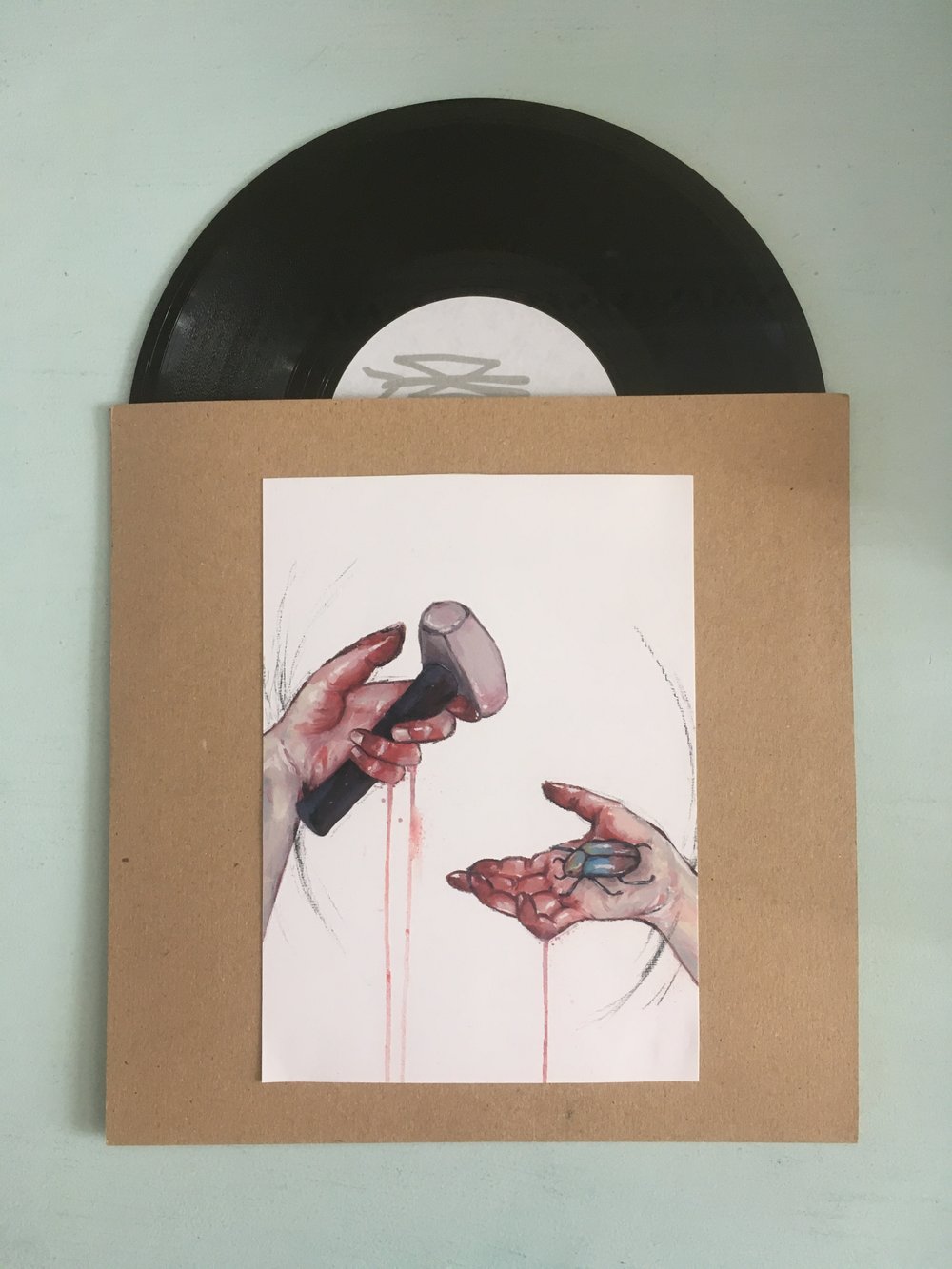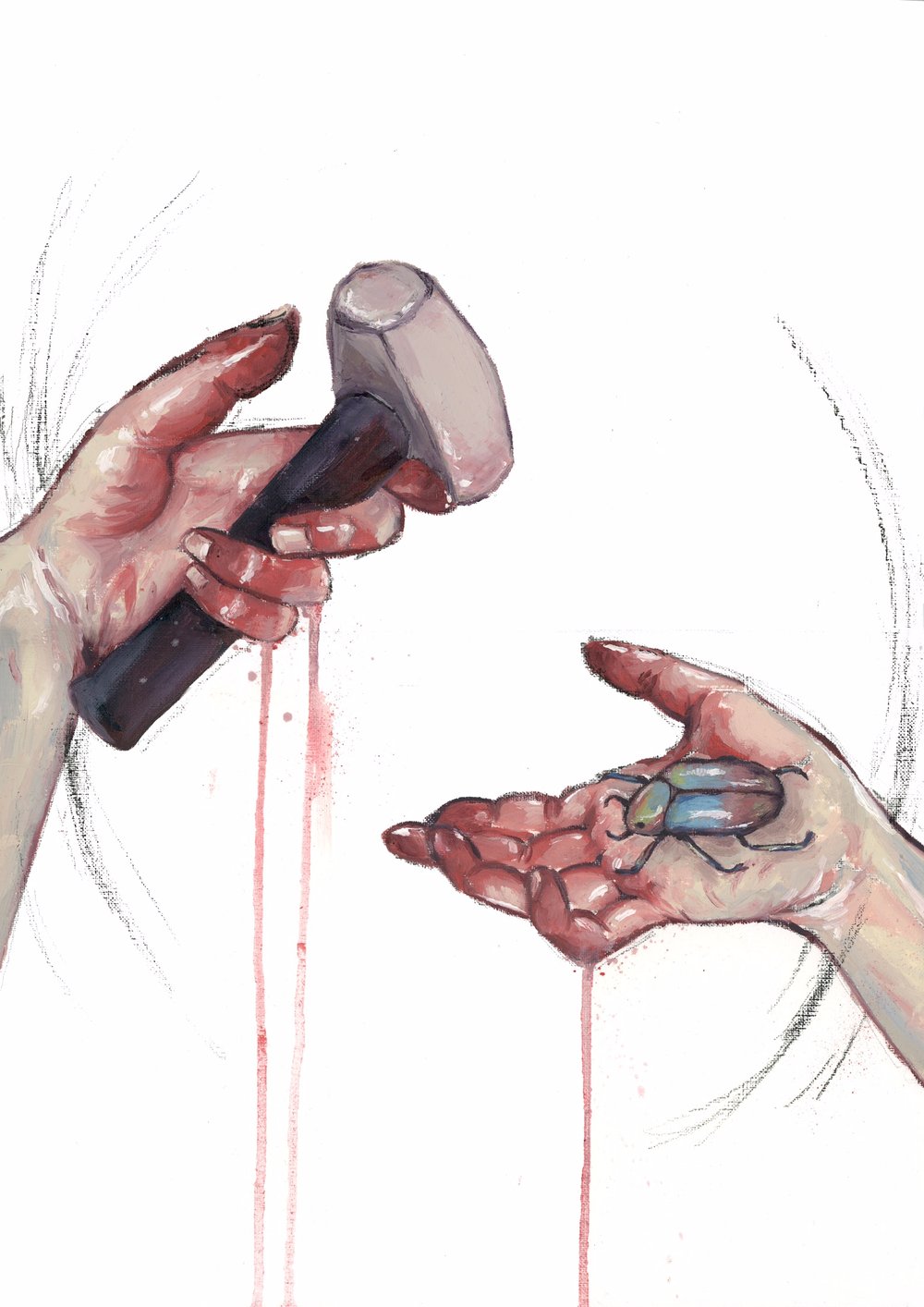 A side (gold side) - Bughunt
B side (silver side) - Drone (Lying Figure).
Bughunt is something of a call to arms. The dangers of fascism and extreme prejudice are just behind the veil in our society, and its rise will come from people looking the other way. It can happen here.
Lying figure is a drone I recorded in 2014, messing around with my friends loop pedal. It's named after an armless monster from silent hill 2. The sound of the drone brought to me to a place of endless fog and radio static, I felt the title was appropriate.